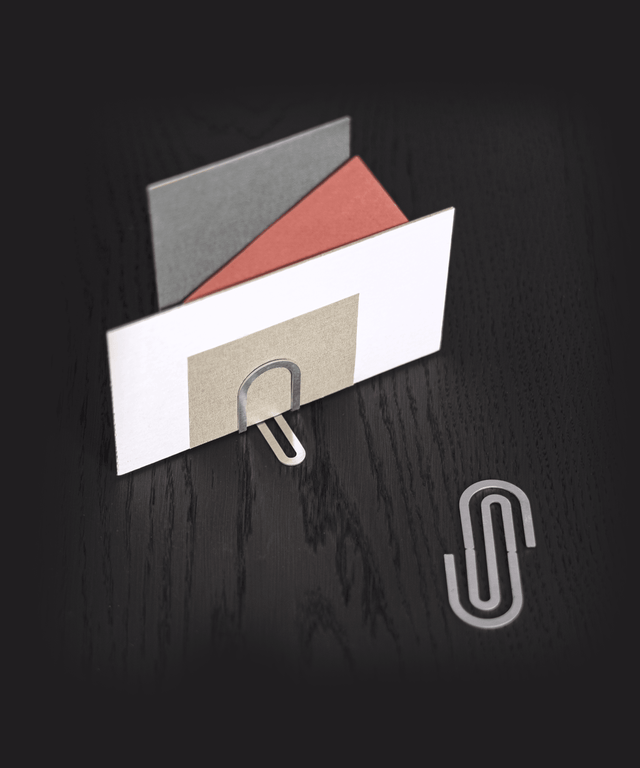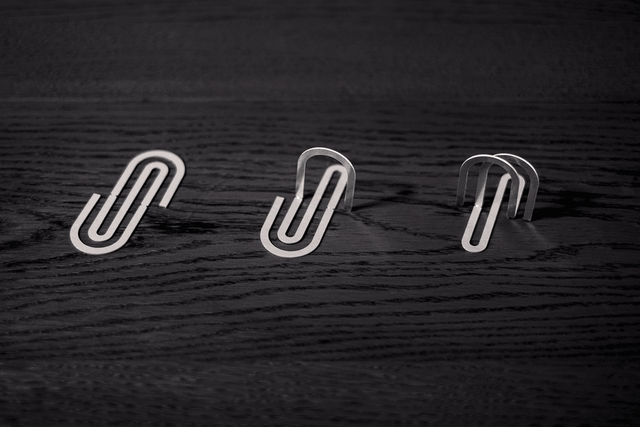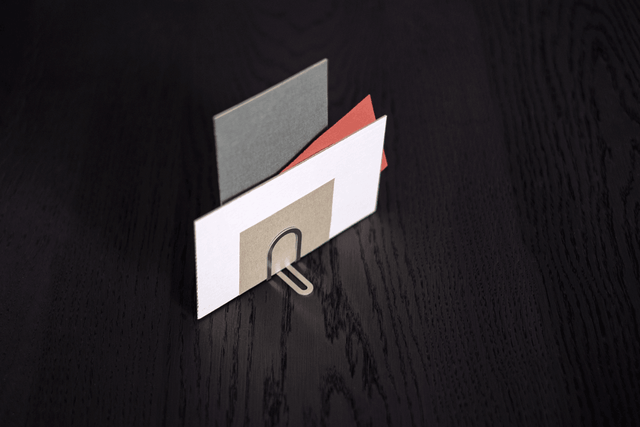 FOLD holds your letters, postcards or photos. It is a nice tool to make printed things visible.
Each order includes a set of two holders.
How it works
FOLD is delivered flat and folded into a three-dimensional object in 2 steps.
Material & Dimensions
flat: 82 × 40mm (l × w)

folded: 62 × 40 × 40mm (l × w × h)

Made of 1mm Aluminium
Delivery
Dowels and screws are included in the scope of delivery. In necessary cases, mounting instructions are provided.
Processing / Shipping
We try to process every order within 5–10 working days. As your products are hand-packed and checked, we ask for your understanding in the event of delays.
We ship 100% climate neutral.
Shipping usually takes
Germany: 2–3 working days
Europe: 3–8 working days
Switzerland/UK: 2 weeks
Rest of the world: 2 weeks
If your order is urgent or need to be delivered
at a certain point in time, don´t hestitate to send us a line.
Production
We mainly produce in Germany and neighboring countries in small and medium-sized companies. We maintain a long and trust-based working relationship with all of our manufacturers. Our wood comes from local and sustainable forestry.
Individual requests / project work
If you have individual ideas or special requests either for private usage or interior projects we would be happy to send you an individual offer.